Pump specialist
COBISPIRALPRESS
This hose is specially developed for usage in demanding working conditions with pumps.

zum Shop ➔
Safe the Date
BAUMA 2022
SAFE THE DATE BAUMA 2022 33. World's Leading Trade Fair for Construction Machinery
24.–30. October 2022 | Munich
Hall A6 / 232
Your certified specialist
Do you need an individual solution for your application?

We are a VTH certified ( specialist for industrial hoses and couplings and thus one of the few hose specialists in Germany, Austria and Switzerland for carrying out hose assembling, testing and hose certification. We are delivering our products worldwide.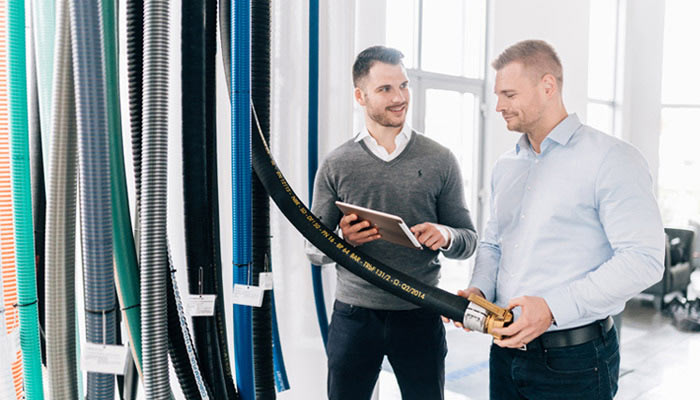 Service
We support you with our qualified team during commissioning, maintenance and repair. This allows you to use our hoses and products efficiently and economically. Take a look to our services.